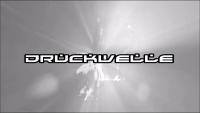 Im soeben publizierten Video vom Funteam, welches am Sommerevent von DRUCKWELLE auf der Burg Hessenstein seine Premiere feierte, werden die Aufgaben, die aktuell vorhandenen Spiele und die Leute die für das Funteam stehen präsentiert. Wer also schon immer wissen wollte, was das Funteam ausmacht und welche Aufgaben sich hier befinden, der wird in den ersten zwei Minuten des Videos bedient.
Danach wird auf die zwei Neuzugänge von Spielen im Funteam eingegangen: Conan Exiles und Tom Clancy's Ghost Recon: Wildlands.
Weitere aktuelle Spiele beim Funteam sind ARK: Survival Evolved, ARMA 3, Armored Warfare, Battlefield Reihe, CS:GO, DayZ, Diablo 3, DotA 2, EVE Online, Final Fantasy XIV, Tom Clancy's The Division, Guild Wars 2, Heroes of the Storm, League of Legends, Mechwarrior online, Minecraft, Overwatch, Star Wars: The old Republic, Star Citizen, War Thunder, Warhammer 40K und World of Warships.
Wer noch Lust hat bei einem Game einzusteigen, einfach im TS in den Kanal hoppen und mitmachen. Die Orgas wissen auch meist welche Spieler wo zu finden sind und können Tipps geben, an wen man sich bei Fragen wenden kann. Ebenso bist du gerne eingeladen Freunde mitzubringen und ins Funteam (via Bewerbung) einzuladen.