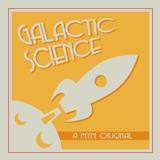 Geschrieben von: Bersercian
Donnerstag, den 12. November 2015 um 08:54 Uhr

Einmal zu den Sternen fliegen…
…und noch viel weiter! Unter diesem Motto steht in Minecraft das 3rd Party Mod Pack "Galactic Science" für "Feed the Beast" von unserem Spieler Rasczak aka Caithleen.
Bei Feed the Beast (FTB) handelt es sich um einen der beliebtesten Modded Minecraft Varianten überhaupt.
"Galactic Science" steht momentan an der Spitze der beliebtesten 3rd Party Mod Pack's die frei über den FTB-Launcher und/oder CURSE zu laden ist. Nach nur zweieinhalb Wochen wurde das Pack bereits über 14'500x herunter geladen. Ein grosser Erfolg!
Es gibt verschieden Tier Stufen die durchlebt werden können. Das Tier I stellt den Einstieg da und man beginnt auf dem Mond. Bei Tier II geht es schon weiter bis zum Mars. Doch auch weitere Planeten warten auf Erkundung. Schlussendlich muss man durch ein Stargate um die eingesperrte Tardis aus den Fängen der Unterwelt zu befreien um zum Timelord zu werden!
Damit das ganze nicht langweilig wird gibt es einen großen Pool an toll designten Quests.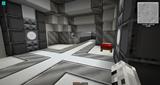 Offene Server mit dem Mod Pack von Rasczak gibt es zum Beispiel auf www.mineyourmind.net.
Wir freuen uns das einer unserer Spieler so viel Zeit in den Zusammenschluss verschiedenster Mod Packs sowie in die Entwicklung und das Designen so vieler toller Quests investiert hat. Weitere Informationen zum Mod gibt es bei CurseForge und Feedthebeast. Mehr Spielerinnen und Spieler von Minecraft findet man bei DRUCKWELLE im Funteam.
Somit bleibt nur eins zu sagen "..THREE..TWO..ONE..ZERO..ALL ENGINE RUNNING!...LIFTOFF!.....WE HAVE A LIFTOFF!"