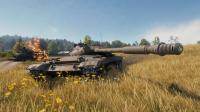 Im Bereich der Tier 8 Stronghold Gefechte ist DRUCKWELLE in World of Tanks (WoT) seit ewigen Tagen eine etablierte Macht. Auch im Bereich der Tier 6 Stronghold Gefechte ist DRUCKWELLE seit langer Zeit ein Gegner den man nicht auf die leichte Schulter nehmen sollte. Nur in der "Königsklasse" dem Tier 10 Stronghold waren wir bisher nicht vertreten. Bisher...
Der 06.05.2018 war an der Stelle ein Wendepunkt, ein erfreulicher noch dazu. Das DRUCKWELLE World of Tanks-Team ging in die ersten Runden der koordinierten Vernichtung wirklich schweren Kriegsgeräts.
Geführt von unserem Teamleiter JesseBlue persönlich ging es also gut gelaunt und motiviert in die ersten Runden. Auch wenn eigentlich fast jeder damit gerechnet hätte, dass die ersten Gefechte klare Niederlagen werden würden, so konnten wir dennoch immerhin 4 von 11 Gefechten zu unseren Gunsten entscheiden.
Weitere Gefechte gingen sehr knapp in Niederlagen aus und nur die wenigsten wurden ganz klar verloren.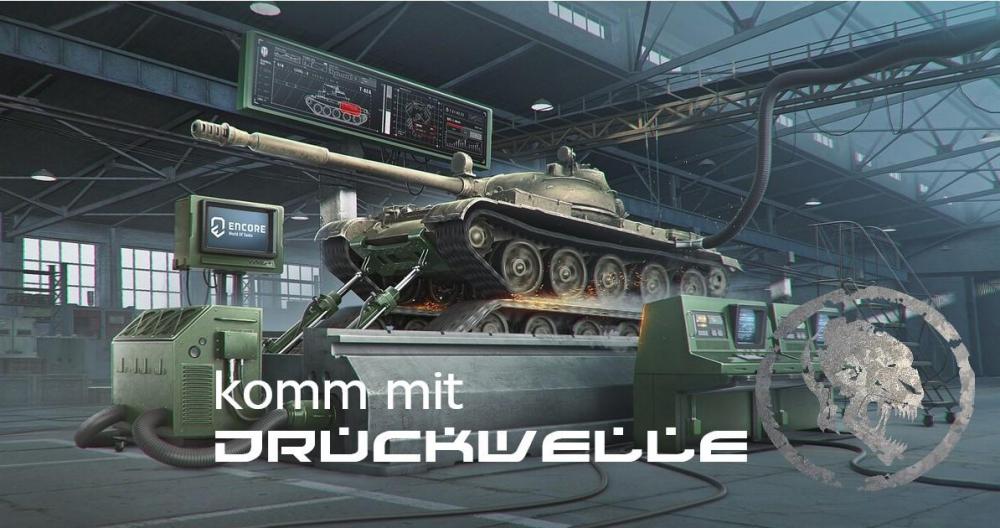 In Anbetracht der Tatsache, dass viele unserer Mitglieder nicht besonders geübt im Umgang mit den größten Panzern sind, die das  Spiel zu bieten hat, ist das Ergebnis als durchaus respektabel anzusehen. Und für den Ausbau unserer Festungsanlagen war es ein überaus erfolgreicher Abend.
Da im Tier 10 Bereich die Verdienste generell höher sind, konnten wir etwa 2,5 mal mehr Industrieressourcen erarbeiten als an einem durchschnittlichen Stronghold Abend.
Tier 10 Stronghold wird ab dem 03.06.2018 ein fester Bestandteil unseres Angebotes sein. Also komm mit, steig ein, reaktiv deine Panzer... wir fahren in die grosse Schlacht.