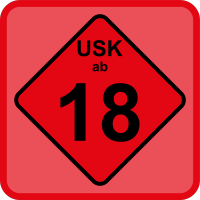 About This Club
Auf ewigem Kreuzzug gegen den Alltag...
---
What's new in this club

Ramirezhonig1

joined the club

warpig30

joined the club

Carn

joined the club

GOGO

joined the club

mad.gobbo

joined the club

Meinte auch das das hier steht , also Kopf hoch, das wird schon wieder...

Beide Nachrichten heute bekommen.

Allen Crewsaders ein gutes neues Jahr!

Allen Klubmitgliedern schöne Weihnachten. Ich wollt eigentlich nur wissen, ob vorab oder zum Termin eine nachricht/Notiz an die Mitglieder generiert wird. Gerne Feedback an mich! Bei einem weiteren termin werde ich die RSVP Funktion testen - danke fürs mitmachen! /wave Schweijksam

Mehr ☕☕☕☕☕☕☕☕☕☕☕☕☕☕☕☕ für alle...!

PatienTT

joined the club

Die Crewsaders werden gespannt die DW-Entwicklung in Sachen Clubs verfolgen, denn sie sind ja bereits in langzeitige Cluberfahrung getunkt..;-) /wave Schweijksam

Zosh

joined the club

darkmar

joined the club

Ja, super! Noch als Ergänzung: Wir wollen das Thema nächsten Monat noch einmal ausgiebig beim Vorstands-Workshop besprechen, damit Bewegung in die Sache kommt. Da kommt uns das sicher zu Gute.

Ja, Cool! Wir würden gerne den Pilot machen und die Club-Funktionen testen. Am Mittwoch haben wir unser Orga-Meeting, da würde ich die Details besprechen und dir im Anschluss eine Nachricht schicken, in welchem Umfang wir den Club nutzen würden und ob das für euch in Ordnung wäre...

Berechtigter Push. Ich habe das Thema zufälligerweise vor ein paar Tagen auch nochmal auf die Agenda gesetzt. Vielleicht können wir das mit euch einmal als Pilot durchgehen. Was konkret würdet ihr als Club abbilden wollen? Das komplette Team z.B. mit Orga-Club und Mitglieder-Club (je nach Bedarf mit Forum/Kalender/usw.? Habt ihr da schon ein Vorstellung?

/Bump Das Warthunder-Team würden gerne die Club-Funktion nutzen

Art

joined the club

Dispute bitte an anderer Stelle durchführen. Bitte hier nur eure persönlichen Eindrücke und Meinungen zu den Clubs. Untereinander die Pro & Contras zu diskutieren wird sich später sicherlich noch die Möglichkeit an anderer Stelle geben. Besten Dank & Gruß Schweijksam

Und mal wieder nimmst du alles persönlich, beziehst es nur auf dich allein und schließt Lob komplett aus... Und das dies fast ausschließlich an einem Wochenende passiert ist ebenfalls krass auffällig. Kann ich sonst noch etwas für dich tun oder möchtest du eine neue Diskussion in einem öffentlich einsehbaren Bereich starten?

Wer einen Club broadcast erhalten hat, bitte hier einfach mit einem "ja" antworten. Besten Dank! Schweijksam

Hier bitte eure negativen Aspekte für Clus rein bitte!

Hier eure positiven Aspekte zu den Clubs rein bitte!