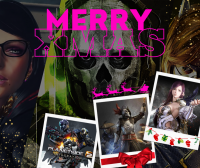 Liebe Druckies,
liebe Freunde unserer Gemeinschaft.
Das Jahr 2022 geht zu Ende. Ein Jahr mit vielen neuen Spielen, welche uns Futter für unser liebes Hobby geben: Deep Rock Galactic, Monster Hunter Rise, Astroneer, God of War, Lost Ark, Total War: Warhammer III, Elden Ring, ELEX II, Ghostwire: Tokyo, Tiny Tina's Wonderlands, Galactic Civilizations IV, Sniper Elite 5, Starship Troopers: Terran Command, Raft, Madden NFL 23, Saints Row, Gundam Evolution, FIFA 23, Call of Duty: Modern Warfare II und per Ende Jahr noch The Callisto Protocol.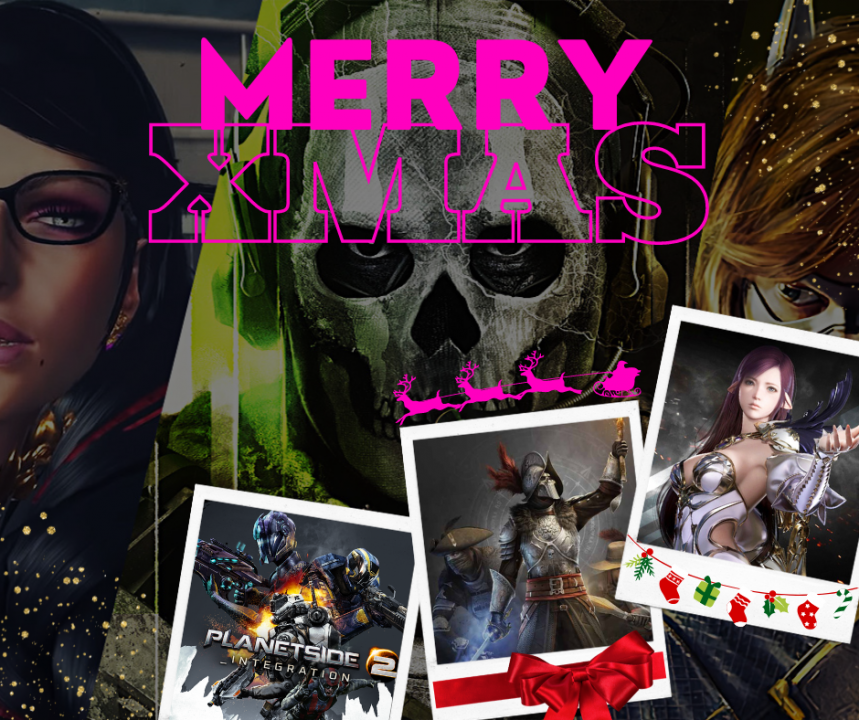 Dazu kamen Erweiterungen oder Sammlungen wie die Hitman Trilogy, Tom Clancy's Rainbow Six Extraction, Star Wars: The Old Republic: Legacy of the Sith, Destiny 2: The Witch Queen, Guild Wars 2: End of Dragons und The Elder Scrolls Online: High Isle.
Viele Spiele lassen sich nicht nur alleine, sondern gemeinsam im Koop oder als Multiplayer zusammen spielen. Das ist unsere Stärke: Gemeinsamer Spielspass mit Freunden im Teamspeak und im frisch umgebauten Discord. Zusammen sind wir DRUCKWELLE!
Leider aber auch ein weiteres Jahr, in welchem wir unter dem Druck der Pandemie leiden. Das kann einem schon aufs Gemüt drücken, insbesondere wenn man Familie, Verwandte oder Freunde hat, die zu den Risikogruppen gehören und man deswegen selber auch aufpassen will. Diese Situation hilft uns auch nicht, ein vollbesetztes Sommertreffen zu organisieren. Und zu allem Übel seit Februar noch ein Krieg in unserer Nähe, der nur Leid gebracht hat.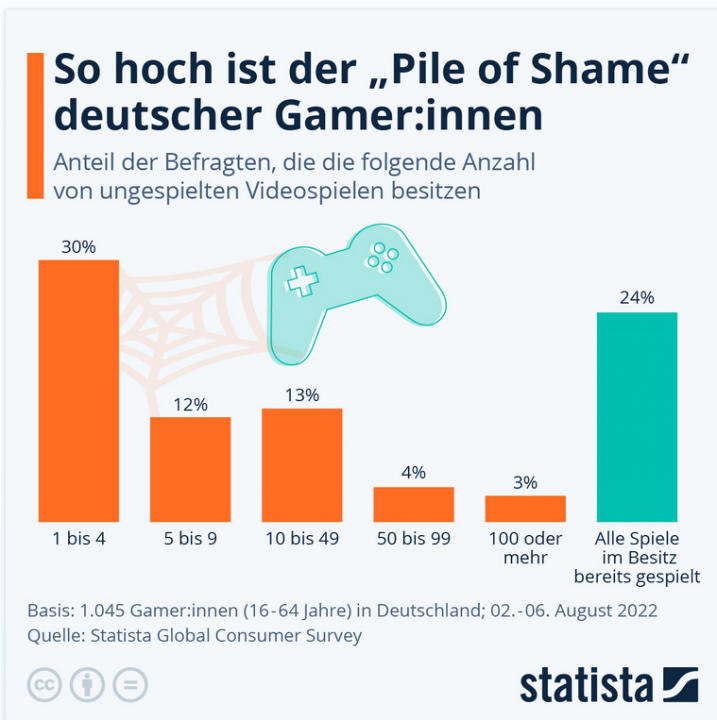 Nun ist Weihnachten und bald rutschen wir ins neue Jahr. Nehmen wir uns in diesen Tagen Zeit, das vergangene Jahr zu reflektieren und vorwärts zu schauen. Sortieren wir unsere Gefühle und unsere Spiele-Bibliothek (Pile of Shame der Deutschen Gamer:innen). Verbringen wir Zeit mit Familie und guten Freunden. Und vielleicht eignet sich dazu auch das eine oder andere Spiel, bzw. Runde mit unseren Freunden von DRUCKWELLE.
Wir vom Vorstand wünschen allen DRUCKWELLE Mitglieder:innen frohe und erholsame Weihnachten, Zeit mit Familie oder Freunden und Zeit zum gemeinsamen Spielen und natürlich gute Geschenke unter dem Weihnachtsbaum.
Ein dickes HO HO HO, Gesundheit und alles Gute
@Dr.Tod, @StifflersMum, @Swisstex, @Telaja
Apropos, welche Spiele mit Release 2022 hast du gespielt, die nicht oben aufgeführt sind?