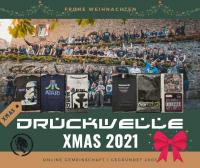 Déjà-vu. Weihnachten. Déjà-vu. Geschenke von DRUCKWELLE. Déjà-vu. Einfach gewinnen. Déjà-vu. Corona. Déjà-vu. Zu Hause bleiben. Déjà-vu. Kontakte vermeiden... Nur 2021 mit dem zunehmenden Gefühl, dass dieser Zustand schon (zu) lange andauert und alle die Situation irgendwie satt haben.
Déjà-vu. DRUCKWELLE mit vielen tollen Menschen, verbindet Kolleg:innen zum Spielen. In Planetside, in New World, in World of Warships und in vielen weiteren Videogames. Déjà-vu. Der Weihnachtsmann kommt auch zu DRUCKWELLE und bringt tolle Geschenke. No-Grinch-Zone!
Damit ist eigentlich schon alles gesagt. Ausser: Gib mal bei der Suche im Forum XMAS ein uns surf dich durch die vielen Jahre und tonnenweise Geschenke, die DRUCKWELLE in den letzten 18 Jahren verteilt hat. Wäre da auch etwas für dich dabei gewesen?
Déjà-vu. Gelegenheit. Coole aktuelle und Retro Geschenke zu Weihnachten 2021 von DRUCKWELLE. Mit dabei: Star Wars, Space 2063, Atari (aus USA), NeedforSpeed, World of Tanks ESL und eine spezielle Marvel Brieftasche aus den USA in einer schmucken Metallbox. Teilnehmen und Gewinnen!
Mitmachen ist wie immer einfach: Eine Mail mit Betreff DW XMAS 2021 an swisstex@druckwelle-hq.de senden, im Text muss der Vor- und Nachname, die komplette Adresse inkl. Land, sowie der DW-Forenname beiliegen. Mitmachen können alle DRUCKWELLE Mitglieder ab sofort bis und mit 30.12.21.
Die Daten dienen zur Verifikation und für den Versand und werden nicht an Dritte weitergegeben. Die Auslosung erfolgt im Anschluss. Mehrfache Einsendungen sind nicht erlaubt und führen - wie unvollständige Mails - zum Ausschluss. Weitere Informationen stehen im Reglement.
Der Vorstand drückt allen die Daumen für Glück, Gewinn, frohe und schöne Weihnachten, Zeit zum gemeinsamen Spielen und für gute Gesundheit.
Im Namen von @StifflersMum @Dr.Tod @Telaja und @Swisstex ein kräftiges HO HO HO
T-Shirts mit Prints von Atari / NeedforSpeed / Space 2063 / Star Wars / World of Tanks ESL
Marvel Brieftasche in toller Geschenkbox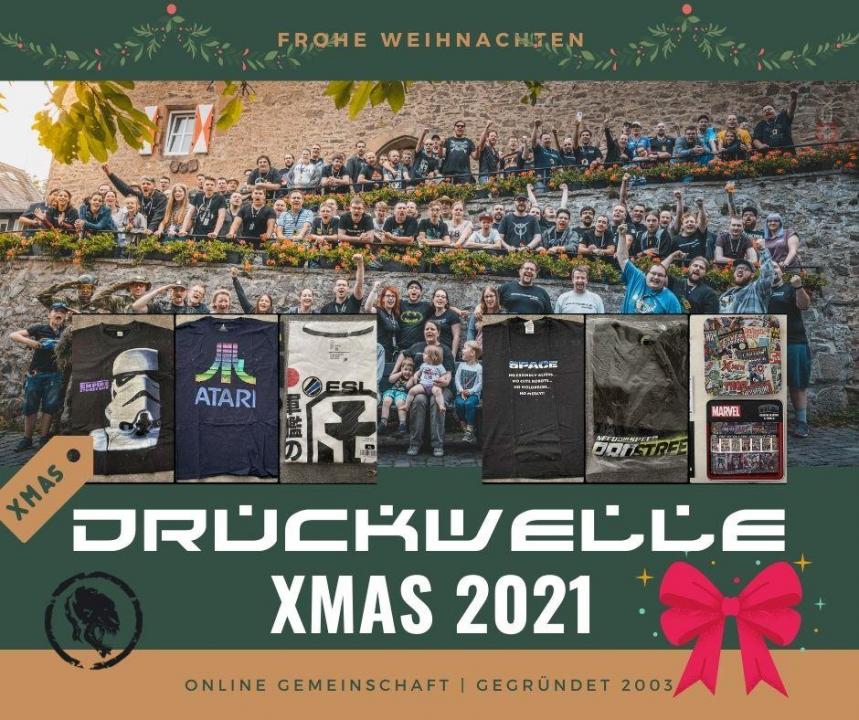 6

2