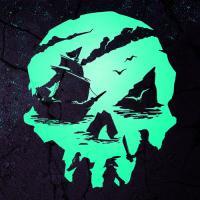 About This Club
Für alle DRUCKWELLE Piraten!
What's new in this club

GG im Roten Meer: Drunken Steppi Fist(en): Warum sind hier 4 Leute auf einer Brig? Standard Zerfickungsmanöver:

2

Die DRUCKWELLE Säbelhustler haben beim deutschen Sea of Thieves Schwertkampf Wettbewerb den 2. Platz belegt! Für uns in den Ring gestiegen sind dw.Ragsan und dw.Darkpaladin. Nachdem wir die ersten Runden relativ eindeutig und ohne Probleme für uns entscheiden konnten, trafen wir im Finale auf sehr erfahrene Säbelrassler und mussten und nach einem 3:1 mit dem 2. Platz zufrieden geben

lasst uns heute abend mal eine kleine Flotte gründen, muss mal was mit Pala tranieren XD

Liga Event Schwertkampf am 20.06.2020 Übermorgen startet das Event um 14 Uhr findet euch bitte um 14 Uhr in dem dafür vorhandenen Channel ein: 10 Teams haben sich angemeldet. Die erste Runde ist ausgelost worden: Die Teams Gangbang Willy; Spin2Win, The Reddors, Säbel Hustler, Ivern und Die MilfSchnitten haben ein Freilos gezogen für die Runde 1. Paarung 1 in Runde 1: PeaceKeepers – SwordSpam

@Ragsan und @DarkPaladin werden uns bei diesem Event vertreten! Danke dafür!