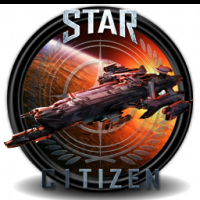 About This Club
Das Spiel, auf das wir alle warten
---
What's new in this club

tyri

joined the club

https://clips.twitch.tv/FinePunchyTarsierKAPOW Sean Tracy 🙂

Dead Head

joined the club

lti token nur auf bodenfahrzeuge.

Tumbril Ranger bzw "günstige" LTI Tokens :)

FREE FLY EVENT! -RSI Website- https://robertsspaceindustries.com -Verfügbare Schiffe im FreeFlyEvent 2019: Dragonfly (Spacemoped) Arrow (leichter Jäger) Avanger Titan (Einsteiger Allrounder) Cuttlass Black (Mittelschwerer Allrounder) Prospector (Miningschiff) -FreeFlyEvent 2019 Link: https://robertsspaceindustries.com/pr... -Account erstellen: https://robertsspaceindustries.com/en... -REF-Code bei der Anmeldung benutzen! -Redeem-Code: GETINTOTHEVERSE REF-Code: STAR-X7Q7-HF4P

Version 3.5.0y ist wieder auf den PTU.

Und hier noch etwas für die Programmierer unter euch: Dies sind alle bekannten Konsolenbefehle im Spiel: https://starcitizen.fandom.com/wiki/Console_commands Konsolenbefehle werden von spiel nicht gespeichert. Um einen dauerhaften Befehl zu erteilen muss dieser in einer Userconfig- Datei eingetragen werden. Wie man so eine Userconfig erstellt und installiert könnt ihr mich gern per PM anschreiben. Oder einfach dieses Video anzuschauen: https://starcitizen.fandom.com/wiki/Console_commands

Hier mal was für die Technikbegabten: Chat-Befehle Ingame: /partyinvite Spielername Spiername ist oben nur als Platzhalter für denjenigen der in die party eingeladen werden soll. Und hier mal die auflistung aller Emote Chat-Befehle. /help (funzt nicht mehr ingame) /blah (1-2) /cheer (1-8) /clap (1-4) /come (1-4) /dance (1-6) /failure /gloat (1-4) /laugh /salute (1-2) /smell (1-2) /stand /threaten /agree /angry(1-3) /attention /bored (2) /bow(1-6) /burp /chicken /clap (5-7) /cry /disagree(1-3) /flex(1-3) /flirt /gasp(1-5) /greet /laugh(1-3) /point(1-4) /rude(1-3) /sit /sleep /threaten(1-2) /wait(1-2) /wave(1-2) /whistle(1-2)

Läuft aber noch nicht so wie erwartet, da war noch iwas an den Servern faul.

Version 3.5.0 ist auf den Liveservern.

xEndb0ssx

joined the club

Wer noch kein Account hat kann sich wie immer während der PTU Phase hier melden wegen nem kostenlosen Schnupperkurs.

3.5 PTU ist offen für Alle.

3.5 ist in der ersten PTU Welle seit dem 24.03. Ein paar bilder zur PTU habe ich in einem Ordner Hochgeladen. Für diese Bilder bitte hier einen Vote nach oben. Danke im vorraus : https://robertsspaceindustries.com/community/citizen-spotlight/13967-One-Day-With-Herbert-The-Turtle Also was das neue Flightmodel angeht, verschweige ich lieber. Da soll jeder mal seine eigene Meinung drüber bilden, aber ich finde es Grauenhaft zumindest mit Maus und Tastatur.