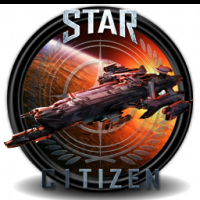 About This Club
Das Spiel, auf das wir alle warten
---
What's new in this club

suche noch Leute für ein paar Tests auf dem LiveServer mit PatchVersion 3.10 einfach anschreiben oder hier rein

If you must know, I have heard a rumour...

Ist er nicht. 3.1 ist Wave 1 PTU...endlich Mobiglas Redesign und Player Trading APP (-:

war in der mail oder report zufinden

dein link ist kaputt chefe.

Darum lieber ich Port Olisar 🙂

Das Video welches eigentlich am 19.5 kommen sollte ist ja "verschollen"

Kannst ja mal bescheid geben, wenn man News zu Squadron 42 kommen.

So, den ersten Messetag kann ich schonmal nicht besuchen. Man kommt in die Warteschleife und wenn man an der Reihe ist fliegt man raus. Ich werde es morgen Abend nochmal versuchen, ab ca. 20:30 wird der Stream starten. Den Rest der Woche dann jeden Tag aber früher. (arbeitsbedingt)

Morgen 22.5. starte, wenn alles nach Plan läuft die Invictus Launch Week. Ihr könnt wiedermal alles mögliche entdecken und antesten. In werde die Messe so oft es mir (beruflich) möglich ist begleiten. (per Twitch Live Stream) Wer Bock, Fragen oder Infos braucht findet mich dann auf dem TS und Discord. CU @ ArcCorp

Takash

joined the club

Mao_Miror

joined the club

Rechtsstreit zwischen Crytec und CIG wird beigelegt. Ich hoffe dann gibt es mal nen Update der SQ42 Roadmap.

ArusRage

joined the club

Sehr gutes Video von Digital Foundry.

3.8.1 ist auf dem Live Server

Zusammenfassung der Antwort von CIG auf den Antrag von Crytek...lesenswert :-)

bigburritoboy

joined the club

Crytek setzt seine Klage gegen CIG aus bis SQ42 Release... Bin mal auf die Antwort von CIG gespannt

Scardon

joined the club

hmm steht aber nirgends was jetzt gewisser progress oder Kontostand erhalten bleibt, oder hab ich da was übersehen?

3.8 ist auf dem Live Server

mit dem update 3.8 soll zumindest der kontostand und die ingame einkäufe bei versions updates bestehen bleiben. 3.8 soll noch diesen monat kommen. so long

Wie ist das mittlerweile mit dem Fortschritt im Spiel, bleibt da was erhalten oder wird alles immer Zurückgesetzt bei Updates?

Das ist meines Wissens nicht möglich.

Wie mache ich mir denn so ein Logo auf mein Schiff? 😅 Habe im Netz nichts gefunden.

Wenn das irgendwann wirklich so funktioniert wäre das echt genial !!