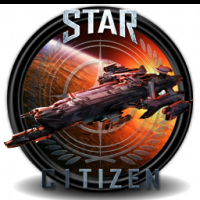 About This Club
Das Spiel, auf das wir alle warten
---
What's new in this club

3.8.1 ist auf dem Live Server

Zusammenfassung der Antwort von CIG auf den Antrag von Crytek...lesenswert :-)

unrise

joined the club

bigburritoboy

joined the club

Crytek setzt seine Klage gegen CIG aus bis SQ42 Release... Bin mal auf die Antwort von CIG gespannt

Scardon

joined the club

hmm steht aber nirgends was jetzt gewisser progress oder Kontostand erhalten bleibt, oder hab ich da was übersehen?

3.8 ist auf dem Live Server

mit dem update 3.8 soll zumindest der kontostand und die ingame einkäufe bei versions updates bestehen bleiben. 3.8 soll noch diesen monat kommen. so long

Wie ist das mittlerweile mit dem Fortschritt im Spiel, bleibt da was erhalten oder wird alles immer Zurückgesetzt bei Updates?

Das ist meines Wissens nicht möglich.

Wie mache ich mir denn so ein Logo auf mein Schiff? 😅 Habe im Netz nichts gefunden.

Wenn das irgendwann wirklich so funktioniert wäre das echt genial !!

SpankDaddy

joined the club

Ich glaube das würde ich nur kriegen, wenn ich in der Corp wäre. Habe mich auch schon beworben.

Bolzei

joined the club

Willkommen. Müsste da nicht ein DW-Logo auf dem Schiff kleben ? 🙂

Hallo zusammen, Ich wollte mich mal melden. Ich durfte heute meine ersten Erfahrungen mit StarCitizen machen. Da war ich ein wenig aufgeregt. Das war mein erster (also eigentlich zweiter, aber Teil meiner ersten Reise) Sprung. Nicht weit und nichts aufregendes. Noch bin ich ein wenig unsicher mit der Steuerung und den Abläufen. Das wird aber sicher noch. Jetzt muss ich erstmal sehen, dass ich für dieses wunderbare Spiel Zeit schaffe. So neben Uni, Freunden und anderen diversen Spielen. Zum Schluss noch ein Bildchen meines Schiffes, weil warum nicht. Dann bis die Tage, spevo

spevo

joined the club

Mein SC Nick ist ; MD_03_Goliath

Pitchfork

joined the club

Wenn das SOC Streaming funktioniert, haben sie das Umfangreichste ja endlich drin. Kann man ja doch noch auf einen Release von Sqd42 in 2022 hoffen!

Wurmloch Sprung Citizincon 2019 Daneben soll Server Side Object Container Streaming V1 zu 3.8 kommen und keine Wipes der Ingame Währung mehr mit 3.9 !! Evtl wird auch die Spieleranzahl pro Server nochmal erhöht.

Okay - ich musste mich nicht totlachen, aber ich fand es großartig. Auch sehr schön und voll entspannend:

1

Simbachris

joined the club

Ich finde die Sunk Cost Galaxy Videos sehr interessant. Man merkt langsam, für jede neue Technologie die entwickelt wird, braucht man wieder eine andere, um sie einzubinden. Je länger das Dauert, desto mehr Kohle kriegt die Chefetage. Das Projekt Star Citizen wird mehr und mehr für Investoren in Zukunftstechnologien des Streamings interessant, jedoch immer weniger für Spieler.

3.7 ist auf dem Live Server

3.7 ist für die 1 Welle auf dem Testserver eröffnet 🙂 Interessantes Video über Sandis Rolle bei CIG.