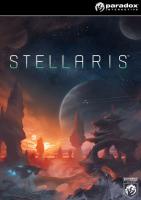 About This Club
Der Treffpunkt für die laufenden Stellaris-Runden
---
What's new in this club

until

Ich würde gerne, jedoch ist in der selben zeit Gefecht Gruppe bei War Thunder.

until

So der hier ist der nächste:)

until

Die ersten Föderationen haben sich gebildet, die Spannung steigt .....

until

Diesmal am Montag:)

until

Sorry Leute, ich muss für heute leider absagen, habe noch Besuch.

until

Die Grenzen sind abgesteckt ....

until

Ich sag mal auch dauerhaft für Sonntag ab, wir haben da KGG in WT.

until

muss leider absagen heute

Larsen

joined the club

ArusRage

joined the club

until

Die Mittwochs-Runde ist abgeschlossen und eine neue Runde kann beginnen, diesmal an Sonntagen. Da wir dieses Mal eine große Galaxie mit vielen Computergegnern planen (wenn alle Spieler einverstanden sind) haben wir jede Menge Platz für Mitspieler, also meldet Euch an!

until

Lasst uns unsere Extremitäten umfassen:)

until

???Gnade??? *Wimmer*

until

wie gehts Dir Lemba? alles wieder ok?

until

heute abend ist es soweit

ryback

joined the club

until

Schnief...und er ist mein Nachbar. Kekse?

until

ich bin der einzige der krieg führt ...

ich würde auch die krisen stärke verändern... so auf 1.5 rum setzen und es sollten dann auch nur spezien verlaubt sein die diplomatie nutzen können

JAAAAAAAAAAAAAAAAAAAAAAAAAAAAAAAAAA! BOOOOOOOOOOOOOOOOOOOOOOOOOOOOOOOOOOOOOOOOORG! Naja, meine Erfahrung zeigt mir, bei 25 Sternsysteme nen Faktor von 2,5 für Planeten und eine gleichmäßige Verteilung der Startpositionen("verteilt" war das, oder "Cluster"? wäre auch wichtig.

Die aktuelle Runde wird zwar noch ein paar Abende gehen, aber ich dachte wir diskutieren hier schon mal die Rahmenbedingungen für die nächste. Meine Idee wäre es diesmal mit einer sehr positiven Auslegung der Drake-Gleichung, soll bedeuten wir nehmen eine riesige Galaxie (1000 Systeme) mit der maximalen Anzahl an KIs (30), Gefallenen Reichen (5) und Marodeur Reichen (3). Als Schwierigkeit Großadmiral mit einer skalierten KI. Da dabei für jede Spezies nur knapp über 25 Systeme übrig bleiben, könnte man den Faktor für bewohnbare Planeten erhöhen, wobei ich nicht höher als 2 gehen würde.. Alle anderen Parameter bleiben auf standard. Da diese Runde dann eher in Richtung "Wir" gegen die KI geht, halte ich es für sinnvoll, wenn jeder seine Spezies selber wählt. Was meint ihr?

until

Nicht viel passiert, bin froh, das meine Fraktion noch lebt.

until

Wie lief die Runde bisher weiter? Bin ja schon neugierig 😏

until

Winter is coming...

until

... es wird aufgerüstet:)

until

Auch von mir eine gute Besserung! Komm erstmal wieder auf die Beine!

until

uff, das klingt nicht gut .... gute Besserung!